Two Models to Choose From
As an alternative to traditional self-storage, portable storage units are quickly becoming the primary choice for both home and business uses. At American Portable Mini Storage™, we understand and respect the value of both time and convenience. Our professional and friendly staff is here to help guide you in choosing the most appropriate choice for your temporary or long term portable storage needs.
| Length | Width | Height | Cubic Feet | Max Weight |
| --- | --- | --- | --- | --- |
| 12 ft. | 8 ft. | 8 ft. | 730 cubic ft. | 3000 lbs. |
| 16 ft. | 8 ft. | 8 ft. | 975 cubic ft. | 5000 lbs. |
GET AN INSTANT QUOTE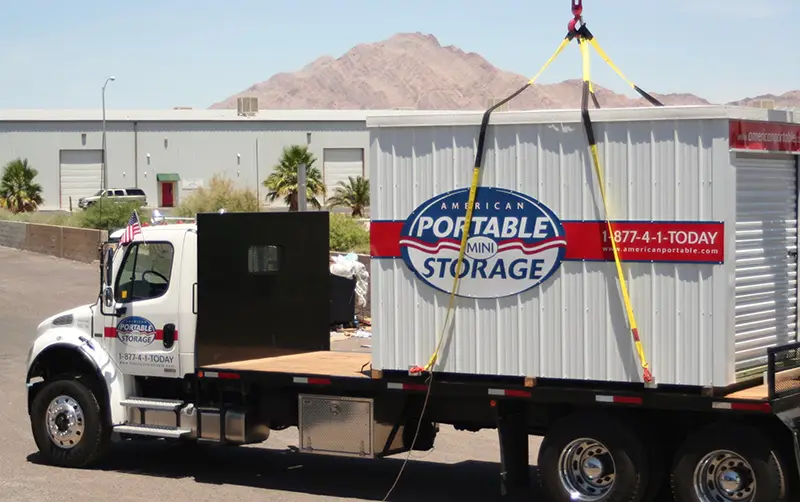 Preferred Over Self-Storage
Our portable storage containers are delivered to your residential or business site, eliminating the need to pack a truck or trailer. Both temporary and long term storage and moving are simplified using our portable mini storage units. American Portable Mini Storage™ handles all the delivery details for you. Our easy to use Order Form allows you to choose the date and time most convenient for you. Our courteous and experienced drivers will deliver a portable mini storage unit to your door. Our commitment is to make your ordering and delivery experience as convenient and pleasant as possible.
No Long-term Commitments
Unlike self storage units and facilities, portable storage units can be rented for as little as one month or as long as your needs require. Whether for a month or for years, our containers are a suitable choice for all your storage needs. Typically, self-storage units require a lease of at least a year… a very long commitment that may not meet more temporary needs for portable storage. American Portable Mini Storage™ understands and appreciates your needs. We do our best to remain flexible and attentive to your storage needs.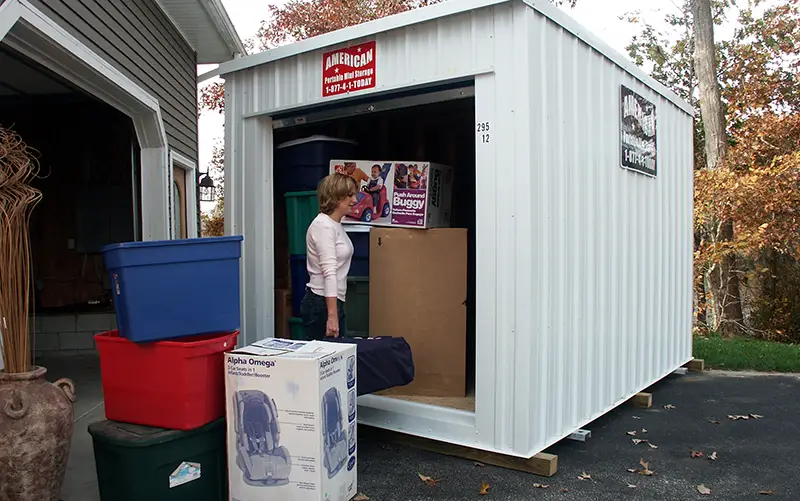 CompaRe Us to Other Options
Visit our Comparison Chart Page to compare American Portable Mini Storage units to other alternatives such as self-storage, rental trucks, rental trailers.
COMPARISON CHART