American Portable Mini Storage™ understands and appreciates your need for simplicity. We believe that moving, whether moving your home or your business does not have to be an inconvenience. Our friendly and efficient staff is determined and committed to make your moving experience as pleasant and painless as possible.
American Portable's brand of temporary, portable containers remove much of the hassle from moving and are designed to simplify your life. Our professionally trained delivery staff will deliver a portable storage unit directly to your home or place of business on your schedule. Our storage containers are designed to fit in approximately the same space required to park a compact car. These temporary portable storage units are the ideal choice for many situations.
Loading our easily accessible units is effortless since they are placed at ground level. You may take as little or as much time as you need to pack your belongings. When you are done packing the portable storage unit, simply call our staff, or visit our website to schedule pickup. We can store your unit in one of our secure, climate controlled warehouse facilities, or move it directly to its final destination, again, on your schedule, at your convenience.
MOVE IN LESS STEPS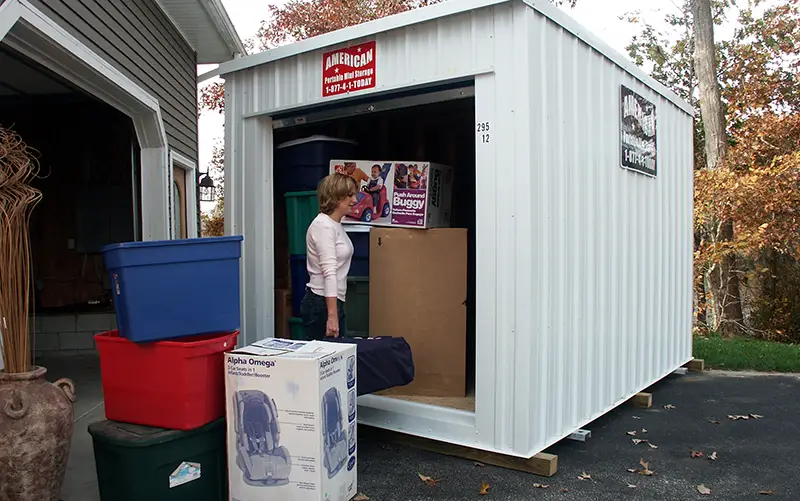 Ready to Place Your Storage Order?
Select the storage unit you want along with the time and place you would like the storage unit to be delivered to easily with our online order form.
ORDER ONLINE TODAY